STUDENT AFFAIRS
We stay true to our vision by giving our students opportunities to develop faith, excellence, and compassion through various vibrant activities and programs.
High School Department:
Junior High School: Grades 7 to 10
Senior High School: Grades 11 to 12
Student Discipleship
Our High school students are given opportunities to understand how to live out their faith. Our programs are designed to address various aspects of a young adult's spiritual development through:
Growth Groups – to understand the need for accountability and support
Christian living classes – to ensure continuous exposure to God's Word
RIOT (Righteous Invasion of Truth) – for corporate worship times
WAP (Worship and Prayer) – for weekly devotions
Houses of Prayer – opportunities to pray together
Special Seminars – discusses relevant topics on Purity, Politics, and how Christians respond
Outreach – chance to put love into action through activities with public school children and less-privileged communities
Immersion – another opportunity to show love by helping build churches, share the gospel, and engage the community
Retreats – annual activity for Grades 10 and 12 students to be refreshed and reenergized by God's Word before moving to the next stage of their academic life
Mental Wellness
We have teachers trained in counselling who check on students and their needs. Peer group sessions are also created to encourage interaction among students.

Outreach and immersion programs, and retreats are currently on hold as they require students to be in various locations when participating.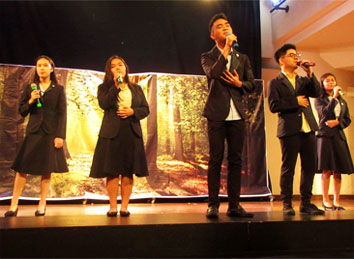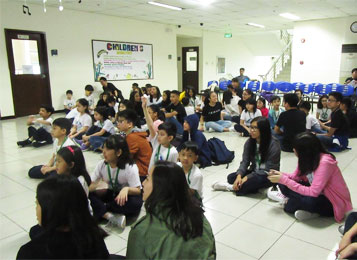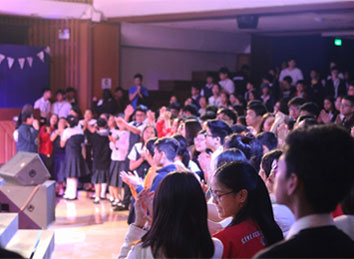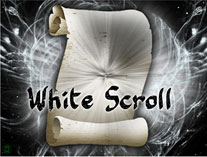 Council of Stewards
This is our student council. They are student-elected officers that govern the High School community. They are given opportunities to hone their leadership skills by allowing them to create activities and bring initiatives that can improve their lives as students. These currently include online programs and after-school clubs such as:

New Student Support – new students are welcomed into the school community through fellowship and collaborative activities
The Owl Pamphlet – a club for budding writers
We the Artists – a club for art enthusiasts
Filmanthropy – a club for film enthusiasts
Mayari – a club for aspiring actors and those interested in video production
Likha – a club for budding song-writers
Gaming Club – a club for fellowship while playing games
Project Pambata – a club that reaches out to help provide access to education for underpriveleged Filipino children