Hey, ICSer! 👋
Latest Happenings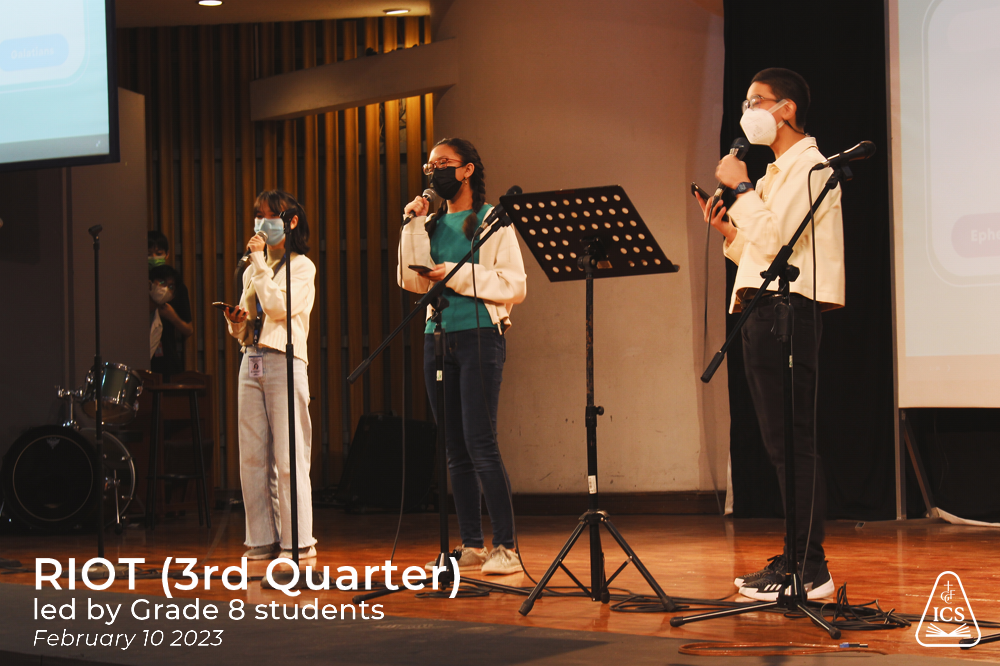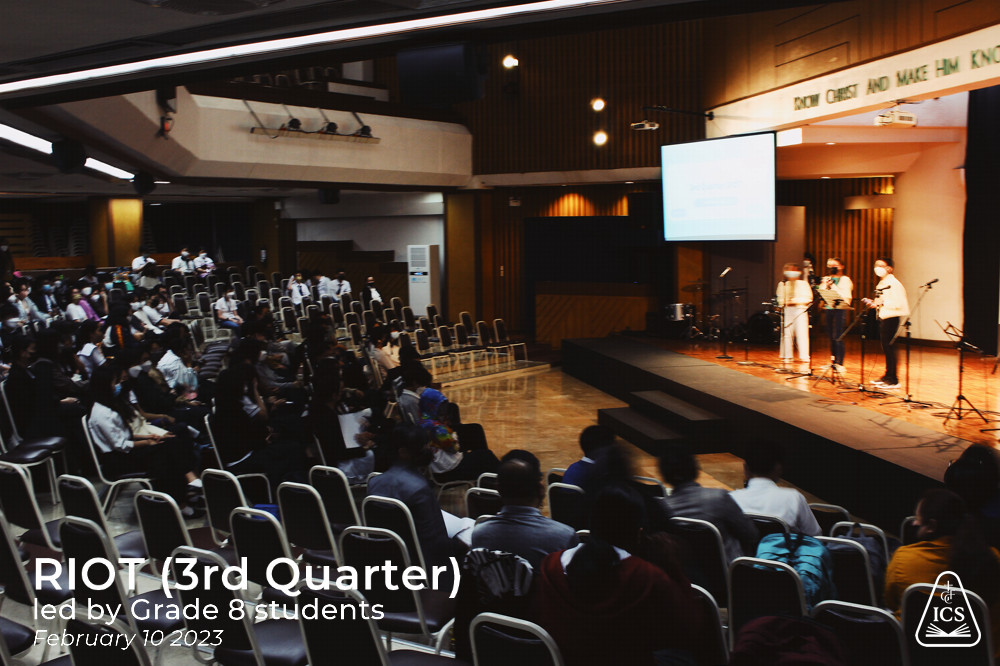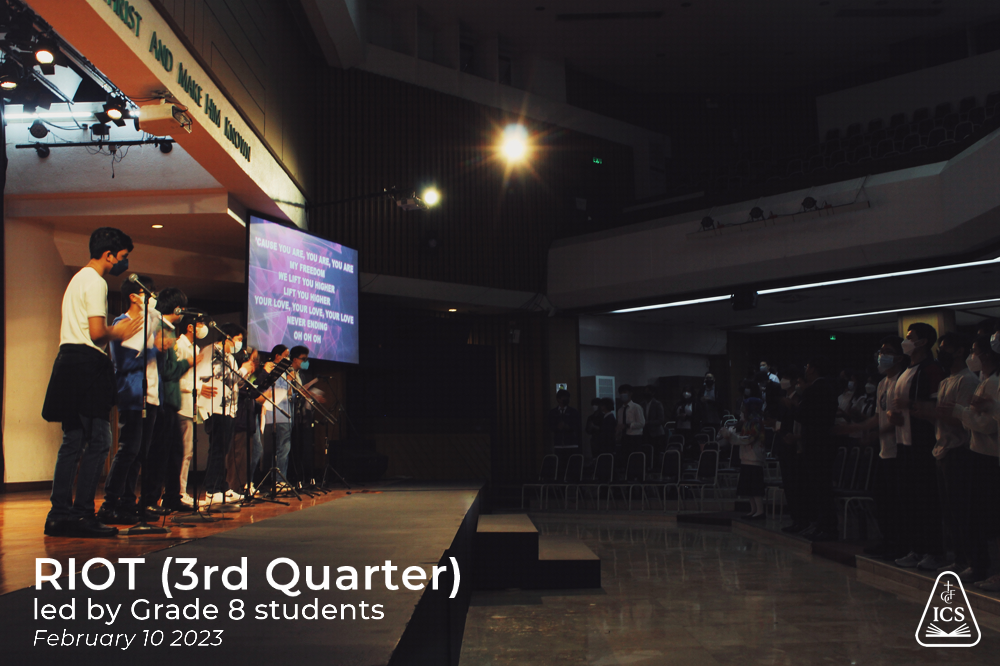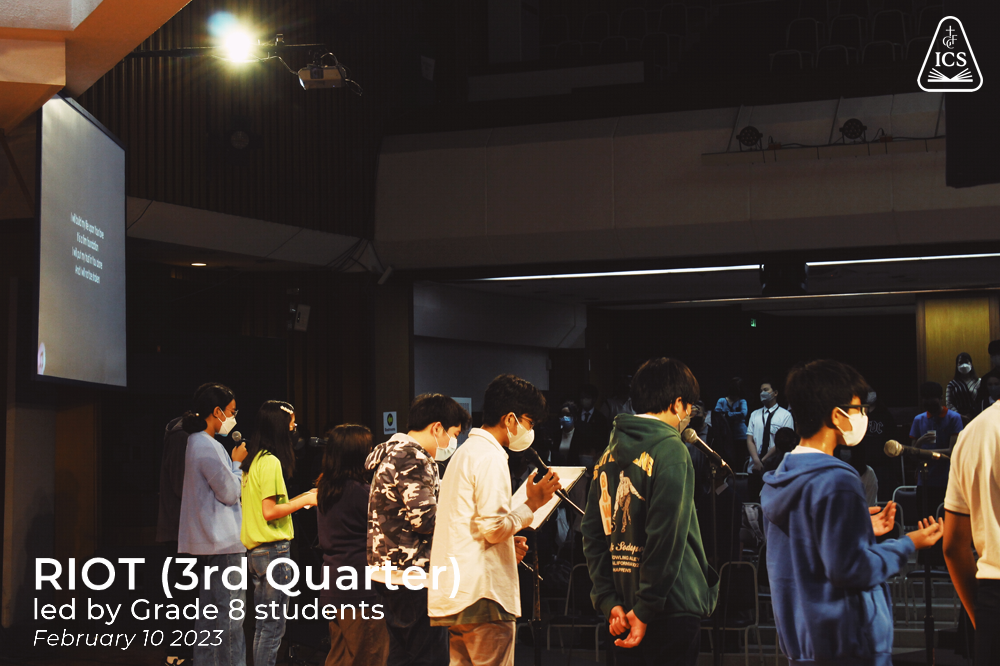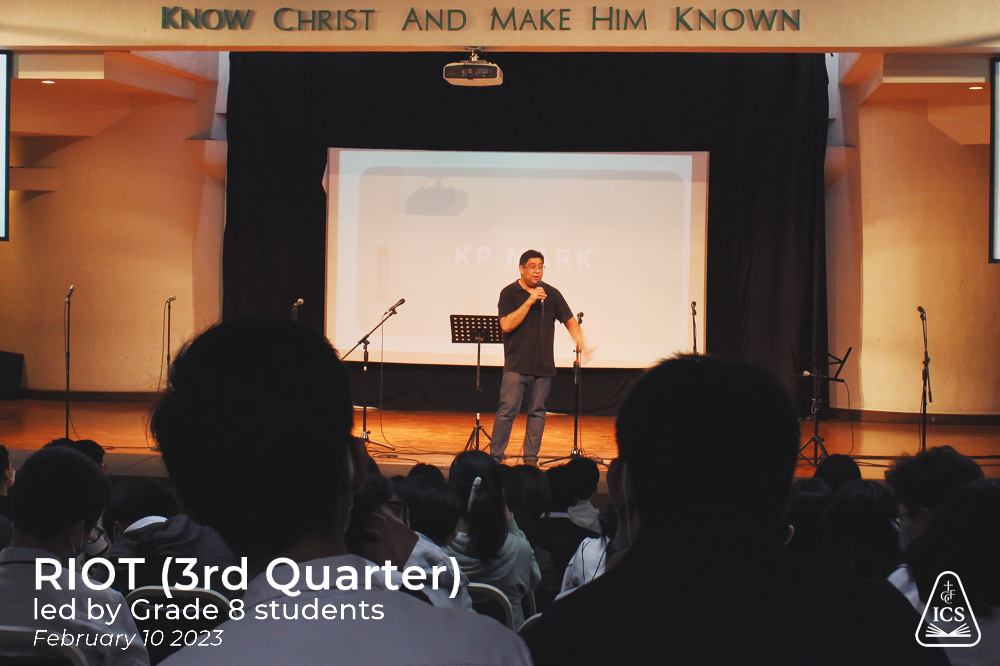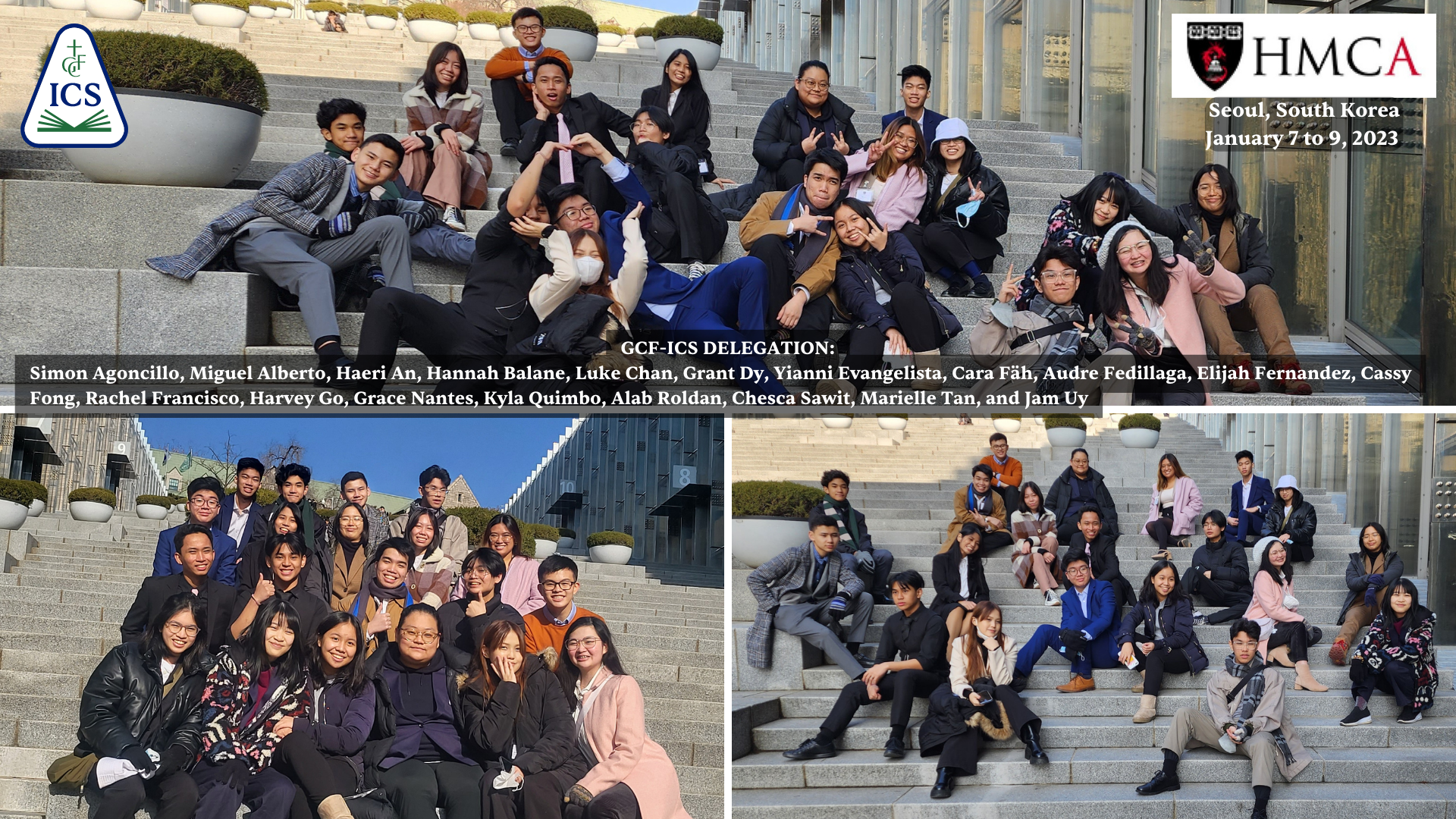 RIOT (Righteous Invasion of Truth) for the 3rd quarter led by the Grade 8 Ephesians and Grade 8 Galatians
Harvard Model Congress Asia 2023 (HMCA)
GCF-ICS participated in the Harvard Model Congress Asia 2023 last January. It was held at Ewha Womans University in Seoul, South Korea.
ABOUT US
SCHOOL THEME FOR ACADEMIC YEAR 2022-2023
Theme for 2022-2023: Worship God by Pursuing Excellence
Taken from an excerpt of a devotion led by our school chaplain, KP Mark del Rosario, during the faculty and staff retreat last July 2022:

"Our theme is a reflection of our school's value on EXCELLENCE (one of the distinctives of GCF-ICS). The focus of the theme is to see the pursuit of excellence in all areas of life as an outflow of a life of worship to God. While we mostly will be looking at pursuing excellence in the school context, we want this to extend beyond academics – crossing into our relationships with others.
1 Corinthians 10:31 says 'So, whether you eat or drink, or whatever you do, do all to the glory of God.'"
---
Read on to see our Mission, Vision, and Core Values as a school.
ACADEMIC AFFAIRS
SCHOOL OFFERINGS