ACADEMIC AFFAIRS
ONLINE LEARNING
We are prepared to cater to the needs of our students through face-to-face, blended, or online classes. Considering the Covid-19 pandemic, we are currently conducting full online classes using a learning management system to support our synchronous and asynchronous modes of teaching. While we are fully online, we will still have students utilize physical books and other supplies. These will help manage their screen time and practice essential motor skills such as writing.
FEATURES:
SCHOOLOGY
Considering the requirements related to our school philosophy and community, GCF-ICS chose Schoology as its learning management system. It is a system based in the US but is used both world-wide and locally. Here are some of the key features of this LMS:
Fast communication between teachers and students

Audio and video can be used for lessons

Lessons can be uploaded as documents, presentations, pictures, or videos

Video conferencing for live classes

Assessments and assignments can be given online

Parents can view their child's activities and progress
Can be accessed using a mobile app

Calendar to manage assignments and activities

Communication between students, teachers, and parents through the platform's messaging service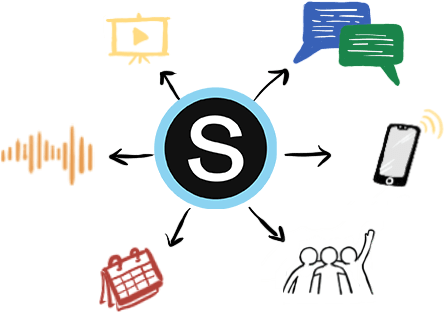 BIGBLUEBUTTON
To increase the safety of students during online classes, synchronous sessions are conducted using BigBlueButton.
Some key features of this web conferencing software are:
Real-time sharing of audio, video, and screen

Public and private chat

Interactive multi-user whiteboard

Upload of PDF and MS Office documents

Shared notes between participants

Breakout rooms

Recording and playback capabilities
Mobile devices

Apple iOS devices with one of the last 3 major iOS versions supported

Android devices with one of the last 5 major Android versions supported.

Windows computers

1.4 GHz Intel Pentium or faster

Microsoft Windows 7 or higher

2 GB RAM or higher

Mac computers

1.83 GHz Intel Core Duo or faster

Mac OS 10.9 or higher

2 GB RAM or faster

Chromebooks

Device must support latest version of Chrome OS

Device must support latest version of Google Chrome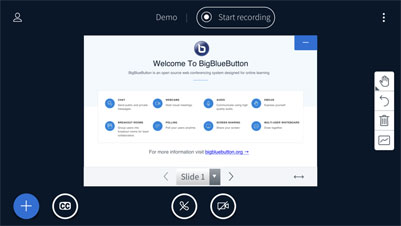 At least 5 Mbps download (For Schoology)

At least 1 Mbps download (For Conferences)
Google Chrome

Firefox

MS Internet Explorer 11+ (for Win7 and Win8)

MS Edge (for Win10 or higher)

Safari 10 and 11
JavaScript must be enabled on preferred browser

Cookies are recommended

Working headphones or earphones, microphone, and webcam.